Create a SEO friendly website
Try 30 days for free and then tell us what you think. If you want to continue the fee is only $29 per quarter.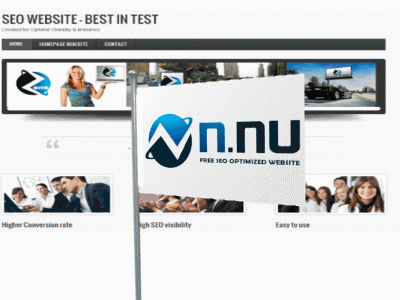 If you contact a web agency to buy a homepage you have to be prepared that it may cost thousands of dollars.
Here you can create a simple website using the powerful N.nu system that highlights the brilliance of your messages. If you're looking to create a small powerful website with high visibility then you have come to the right place. N.nu has more than 60,000 users including large companies. You can get the basic seowebsite for free and get a professional finish. If you want to get more out of the website you can buy premium which only cost 89 $ per year.

If you start your website here to get two weeks of free premium: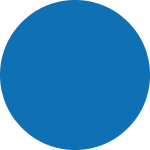 Search Engine Optimization by N.nu
Do you feel that you need to get help to appear more visible on Google so N.nu is definitely something for you. One of the more positive side effects of having his website at N.nu is that you then can get help with what in the jargon is known as search engine optimization - or SEO is an abbreviation of the English term search engine optimization. This is a technique that you use to make a website appear as high up on Google as possible. For a company or association, this is important. You can get help with search engine optimization that you have your website in www.N.nu.
Functions included in N.nu:

    Optimization to appear in Google
    Built-newsletters
    Built-in statistics
    Edit HTML and CSS
    Over 100 professional-looking templates or make your own
    Photo Gallery with private watermark
    Contact form
    Password protect pages
    E-mail
    File upload

Are you among those who have not yet got a website? Then it's time to do it now. In N.nu you can create a simple website and best of all; it does not cost a penny to do it. Would you build a plain and simple website, you can then create it completely free of www.N.nu. Moreover, it does not cost anything either having it in N.nu. Make that more than 10 000 other individuals and agencies - including the Bolivian embassy, Fujitsu and a long list of politicians - and upload your own website in N.nu. We are talking about a very popular and user-friendly service that you use to create a simple website. One need not be a programmer to do this. Many of those who make use of N.nu are not very knowledgeable in this with the internet and have never even touched on the idea of building a website. Despite this, they managed to force the obstacles that might have been in the way and - against all odds - crafted a simple website that is both attractive and easy to use, and that they themselves are to say the least super happy with. Is it your turn to create a simple website N.nu?

N.nu is a tool that is specifically designed for websites of the more simple type. This clearly means that if the website that you are provided with lots of sub-pages or special features so it does not count - at least according to the approach N.nu has - as a simple website, and then you should probably get a proper think of it not better to have your website elsewhere. Not that you would somehow need to know you banned from N.nu. You can always try to nail together a simple website just to feel whether this could be something for you. Should I take it all to a head so N.nu nothing for the pros, and the large and technologically advanced websites. It is rather the happy amateur with a simple website that is targeted for N.nu. Despite this, schools, associations and various authorities and companies have chosen to have their respective websites at N.nu.

 For more information information please visit
Website Homepage directory (English)
Crea Página   Web Gratis (Spanish)
Nettsted - Nettsider ( Norway)
Hemsida Gratis (Sweden)
فارسی Farsi (persian)

 International Best free Website in One